Back in the latest edition of the Arkansas Derby, we already have the name of the winner. Be glad for those who put their money on Super Stock because the respective participant won.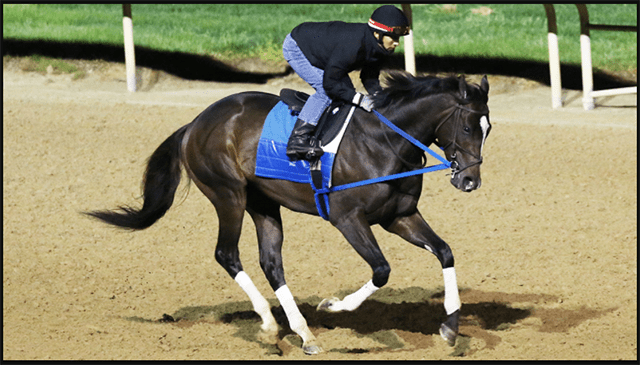 The trainer of this fantastic buddy is Steve Asmussen. The jockey who gets involved is Ricardo Santana Jr.
No matter where the competitions would take place, the right pace will bring the race in the right direction.
The late runner Super Stock has such good potential to move forward of the year.
In the Rebel, Super Stock had finished the fourth last month. Concert Tour won the event.
However, the Arkansas Derby will bring a different opportunity for the Super Stock. Thanks to the faster pace of the Arkansas Derby, it will be great for Super Stock. However, it will not be helpful for the Caddo River and Concert Tour.
The first start of Super Stock was The Rebel. As a 2-year old, he has been participating in prestigious racing competitions for six times. He did a promising career achievement in the Rebel. So, he is running in the right direction when we talk about the Arkansas Derby and Kentucky Derby.
Meanwhile, the Kentucky Derby has been through significant absences in recent times. We didn't see Life Is Good and Greatest Honour. When it comes to this, Super Stock will have a much better chance to go to the top.
Super Stock managed to leave the gate by the Caddo River.
Caddo River, finished the second, was struggling to take the lead. He set a significant pace while being followed by the Concert Tour closely.
The Concert Tour was the third and managed to finish well. The horse went the first turn just behind Caddo River.
Get Her Number finished at fourth. He was three paths wide at the back of the compact fields. He finished with a favorable pace scenario. He is a great horse to race, but not too good.
Last Samurai was my favorite and finished in fifth. He went to the far turn in three paths.
Hozier finished in sixth. He raced between the contenders at the rear of the field. In the backstretch, he was following a stablemate Concert Tour. But for the far turn, he gave it away.
As Super Stock managed to dominate the Arkansas Derby, that could be a great benchmark for the horse to attain the opportunity for the Kentucky Derby. 2021 Kentucky Derby is definitely on the agenda of Super Stock.